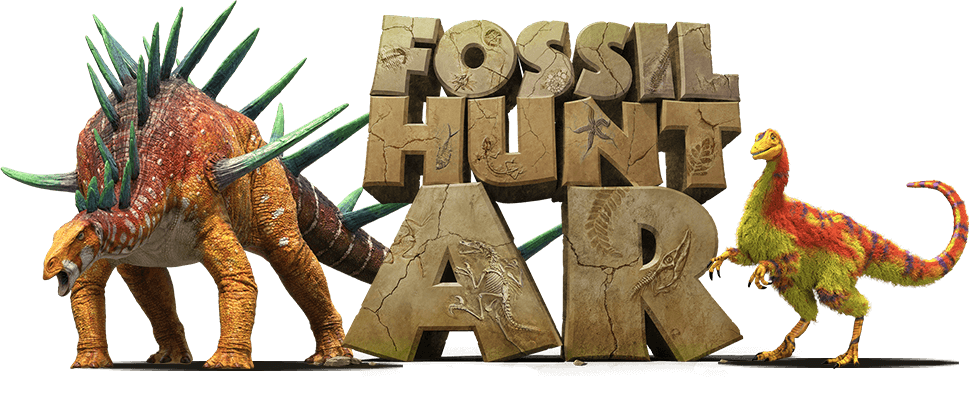 LEARN FROM EXPERIMENTS WITH DINOSAURS, THROUGH AUGMENTED REALITY.
Explore the museum to find 6 virtual "dig sites." These dig sites are easily identified by to-size
dinosaur footprint floor decals that unlock the magic once scanned. They contain dinosaur
bones that can only be revealed in your museum using the Fossil Hunt app.
Palaeontologists-in-training have to carefully excavate each set of bones using the easy-to-use
app, then watch the bones transform into fully animated dinosaurs that come to life on their
own, or venue-provided device!